Good Oral Hygiene - The Basics and Everything You Need To Know!
Posted by DENTAL ATTRACTION
Oral Hygiene
on Jun 22 2022, 06:00 AM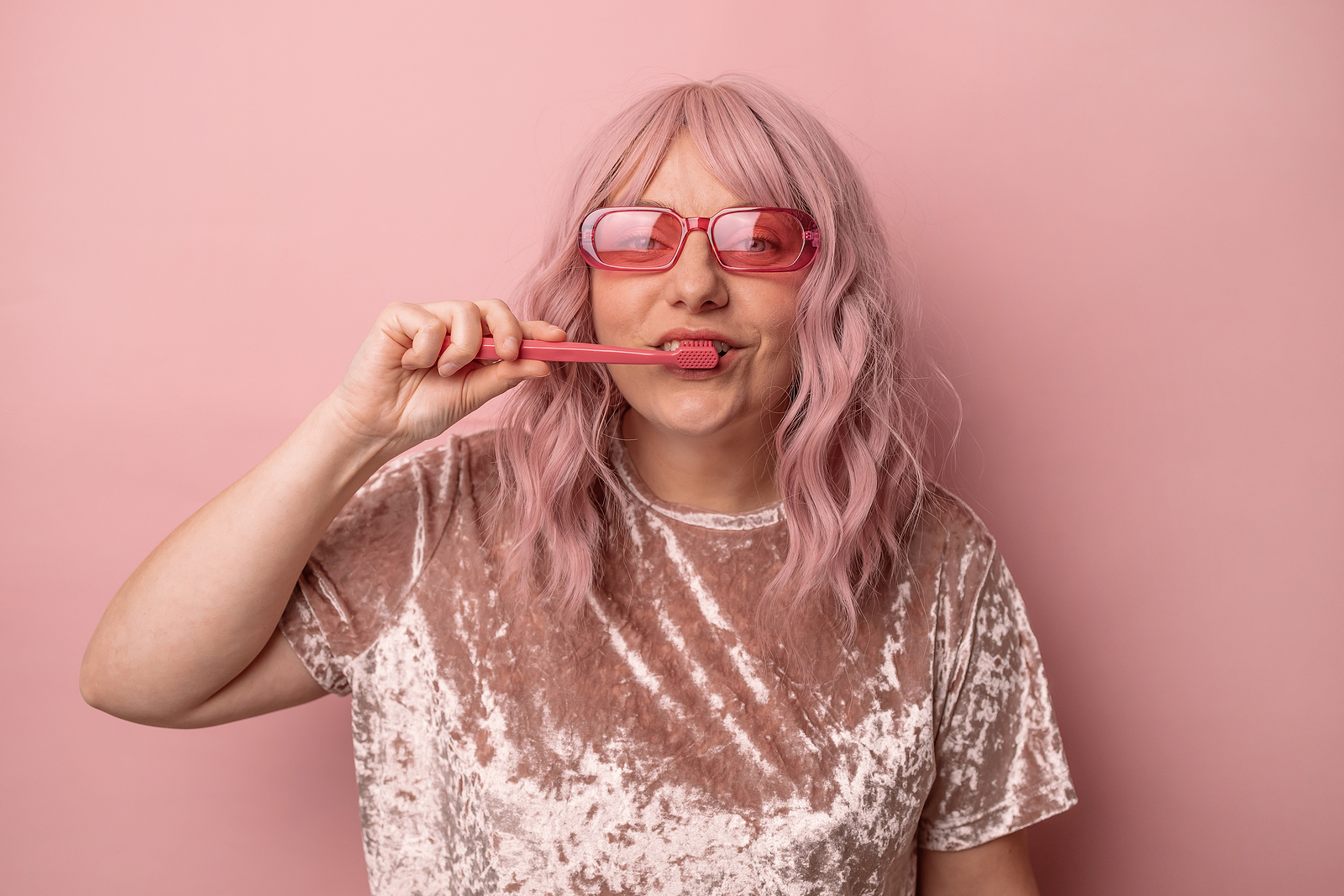 Did you know that poor oral hygiene can lead to issues like cavities, gum disease, and tooth loss? Untreated dental issues can lead to more serious complications like heart disease, stroke, and even diabetes. So, practicing good oral hygiene is important for both oral and overall health.
Good oral hygiene is the practice of keeping your mouth healthy by brushing your teeth regularly, flossing, using mouthwash, and visiting the dentist every six months for a cleaning and checkup.
Here is what your North Dallas Dentist recommends to practice good oral hygiene. 
Brushing your teeth regularly
Brushing your teeth regularly is the best way to maintain good oral hygiene. It's best to brush after each meal, but brushing twice a day is fine, too. Hold your toothbrush at a 45-degree angle when cleaning your teeth. Plaque can hide in crevices, so use short, circular strokes to clean these areas. Don't forget to brush your tongue, too.
It's important to floss your teeth daily. Flossing removes plaque and debris from between your teeth and just below the gumline. If you don't floss, this debris can build up and irritate the gums. Flossing can even help prevent gum disease.
Rinsing with an antiseptic mouthwash
In addition to brushing and flossing, adding antiseptic mouthwash to your daily routine is recommended. An antiseptic mouthwash contains fluoride, which aids in the remineralization of teeth. Additionally, an antibacterial mouthwash can help kill bacteria found in the mouth.
Regular dental checkups are essential in the fight against tooth decay, gum disease, and other oral health issues. During your visit, the dentist will examine your teeth for signs of damage and wear. They will thoroughly clean your teeth and gums, making it easier for you to fight plaque and prevent cavities. 
Avoiding smoking and chewing tobacco
Tobacco use is a primary risk factor for oral cancer and other health problems. Tobacco use harms nearly every part of your body, including your mouth. When you smoke or use tobacco, you increase your risk of gum disease and tooth loss. Tobacco users also have a higher risk of developing oral cancer.
While a dental exam cannot prevent cancer, regular visits allow your dental team to monitor your teeth for signs of cancer. Early detection improves your chances of successful treatment.
Eating a variety of healthy foods is necessary to maintain proper oral hygiene. For starters, eating the right foods will help strengthen teeth. Many foods, such as those that are high in calcium, help strengthen teeth. Calcium works to strengthen bones and teeth, making them stronger and more resistant to breakage.
It's also important to limit sugary foods and drinks, such as candy and soda, as they promote tooth decay.
Water is a crucial component of maintaining good oral health. Water helps rinse away food particles and bacteria, and it also helps to neutralize the pH levels in our mouths. By neutralizing the pH levels, water helps prevent cavities from forming.
To learn more about good oral hygiene habits, visit our office, Dental Attraction, at 4727 Frankford Rd #333, Dallas, TX 75287. You can also reach us Dentist in Dallas TX (972) 733-0999.