Porcelain Veneers as the Best Gift for Yourself This Christmas
Posted by DENTAL ATTRACTION
Dental Procedure
on Dec 8 2022, 03:19 AM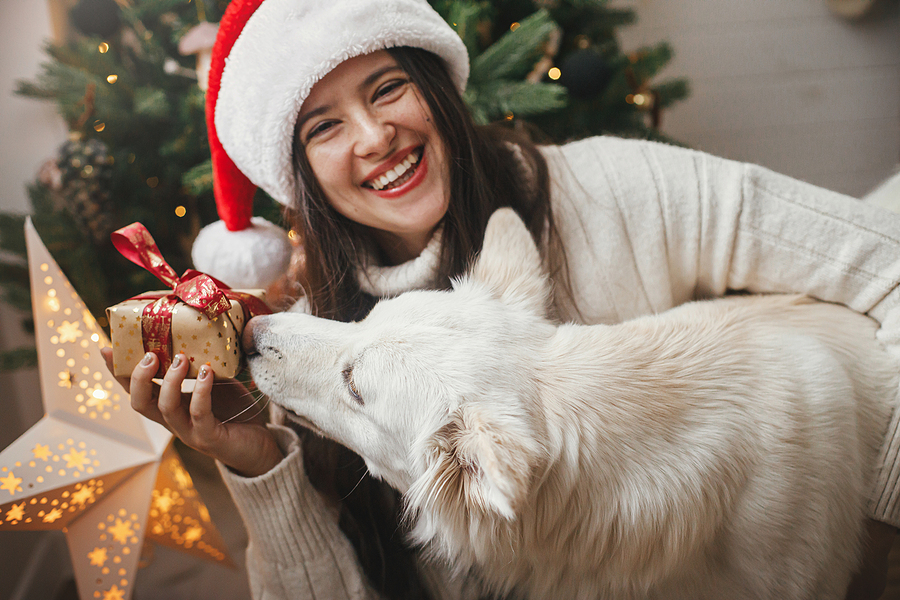 Porcelain veneers are thin shells of medical-grade ceramic that cover the front side of your teeth. They are designed to look like your natural teeth, and they can be colored to match the rest of your teeth. Veneers can be used to hide a variety of cosmetic imperfections.
How Are Veneers Placed?
The dentist will shave off a small amount of enamel to make room for the veneer and temporarily bond it in place while the permanent version is being made in the lab.
Once they are finished at the lab, the dentist will remove the temporary veneer and apply the new one in its place. It's a process that can take several visits to complete, but most patients agree that the results are worth it. Plus, they are long-lasting and durable enough to last for up to ten years or longer in most cases. 
Are Veneers Right for You?
The best way to determine whether you are a suitable candidate for porcelain veneers is to schedule a consultation with a skilled dentist. However, there are a few common indicators that a patient may be a good candidate for the restoration. Good candidates have healthy teeth and gums free of decay and gum disease. They are also free from habits like biting their nails or grinding their teeth. Those suffering from serious misalignments may not be good candidates for the procedure. Those who grind their teeth at night can opt for night guards to treat this issue instead of veneers.
How to Care for Porcelain Veneers?
Patients can expect to take special care of their veneers to avoid damage. This includes brushing and flossing as normal and visiting the dentist regularly for checkups and cleanings. Although porcelain is strong and durable, it is not invincible to damage, and breakage can occur when patients fail to follow the proper oral hygiene routine. Remember that porcelain veneers are bonded to the front of your teeth. Brushing too hard or chewing on hard objects can cause them to become dislodged or damaged. Avoid such actions to keep your smile healthy and bright.
Why Choose Porcelain Veneers?
You might be thinking to yourself, "what would I give myself for a gift this year?" Well, get veneers because you're worth it! And your teeth are too! Veneers are permanent, so once they're placed, you don't have to worry about them shifting or falling off like traditional bonding can. They're also just as effective as crowns in repairing and protecting damaged teeth. If you're missing one tooth in particular, then getting a single veneer installed is a quick and painless process that will leave you with a brand-new smile. In fact, the process only takes two visits at most. Plus, they look absolutely amazing and last for decades with proper care. Yes, decades! How many Christmas gifts do you plan on keeping around that long? Not many. So give the gift of Hollywood smiles this Christmas, and give our Dallas office a call to schedule your consultation today! 
If you're looking for a quick way to improve your appearance by transforming your smile, consider getting dental veneers this holiday season! Talk to our dentist in Dallas, TX, about this option today to see if it's right for you.
At Dental Attraction, our dentists offer various dental services and procedures. To schedule an appointment with us, visit our office, Dental Attraction, at 4727 Frankford Rd #333, Dallas, TX 75287. You can also reach us, the Dentist in Dallas, TX, at (972) 733-0999.