The Importance of Your Child's First Dental Visit
Posted by Dental Attraction
Pediatric dentistry
on May 18 2022, 06:19 AM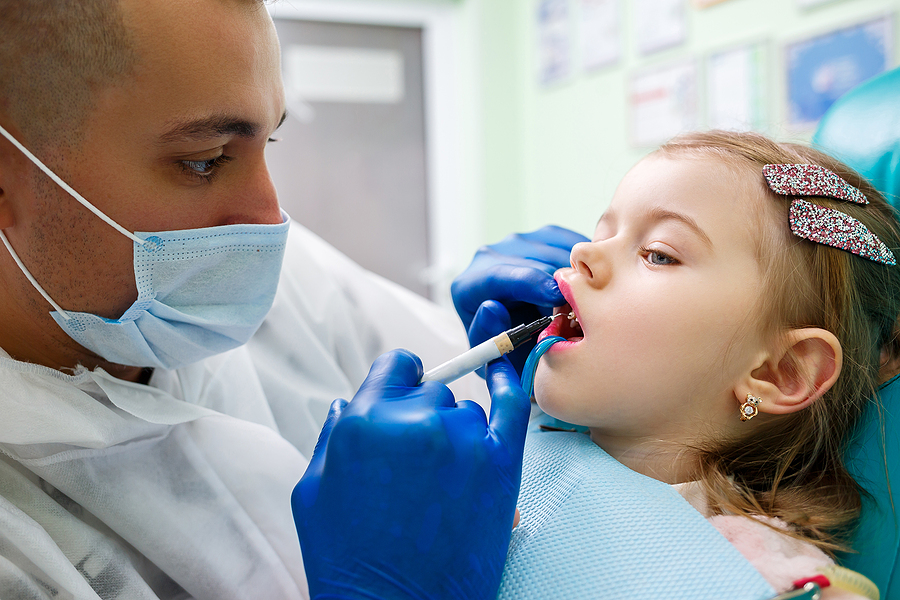 Making your child's first dental appointment a pleasant experience is of great importance. This visit will serve as a foundation for all future dental visits with the dentist. 
Prepare your child well for their first dental visit. Your child is probably curious about what their first visit will be like. You can help ease their fears by explaining to them that they will be meeting a "tooth doctor" who will count their teeth, clean their teeth, and give them a new toothbrush.
Why Is A Child's First Dental Visit Considered Important?
Your child's first dental visit is considered important because it can set the tone for your child's future oral health. Your child's dental visit will:
Make your child feel more comfortable at the dentist's office.
Identify your child's risk of developing dental issues, such as tooth decay, gum disease, or misalignment.
Help your child build a foundation for good oral health habits.
Give your child an opportunity to ask any questions about his or her oral health.
When Should I Take My Child To The Dentist?
Your child should see a dentist when the first tooth erupts or no later than her first birthday. However, it's never too late to bring your child to the dentist. If it's been a while since your child's last dental visit, schedule a checkup as soon as possible.
What To Expect During Your Child's First Visit To The Dentist?
A baby's first visit to the dentist should take place by their first birthday. This age is ideal because, by this time, most children have developed the ability to understand and follow directions. Furthermore, this age is also ideal because most baby teeth have already come in.
At your child's first visit, the dentist or hygienist will examine your child's teeth, gums, bite, and jaw. They will also educate you on how you can properly care for your child's teeth at home.
Tips To Help Your Child Be Comfortable With Practicing Good Oral Hygiene.
At the dental office
The dentist's office can be a scary place, but children should feel comfortable during their visit. A compassionate, understanding dental team can help children feel calm throughout their visit. Here are our tips to help your child be comfortable at the dental office. 
Make them feel as relaxed as possible.
Bring your child's favorite stuffed animals and dolls to the exam room so they can be comforted by something familiar.
Feed your child a soft meal before their dental appointment.
Make sure your child had enough sleep before their appointment.
A caring dental team can make children feel even more comfortable. Let them learn the names of the team members and find out a little bit about each person.
Some children may be afraid of the dentist's chair, so let them sit on a parent's lap while the dentist examines their mouth. This will let them feel comforted and secure.
At Home
Make it easy for them to brush and floss.Brushing and flossing can be boring for children. Make it fun by letting them pick out their toothbrush, toothpaste, and floss. This will make their routine easier and encourage them to brush and floss.
Some children have trouble reaching certain areas of their mouth. If this is true for your child, talk to your dentist about dental sealants. Dental sealants are thin plastic coatings that can be applied to your child's molars and premolars. These areas are difficult for children to reach, so dental sealants are an easy way to protect their teeth from decay.
At Dental Attraction, we offer the safest and most relaxing dental experience for your child. To schedule an appointment with us, visit our office, Dental Attraction, at 4727 Frankford Rd #333, Dallas, TX 75287. You can also reach us, the Dentist in Dallas, TX, at  (972) 733-0999.